Issue 10
Issue 10 will be a "Best of Lime" issue, with the best comics, quotes, stories, art, and poetry from the previous nine issues. It will be in an extra-large, 11x17 format. When it will arrive, I do not know.
Update: 5/20/05: #11 was published last year, and I have just released issue #12. #10 will happen, mark my words. I'm still deciding if I want to do 11x17 format -- it's not a very convenient size. I may just make the zine extra thick.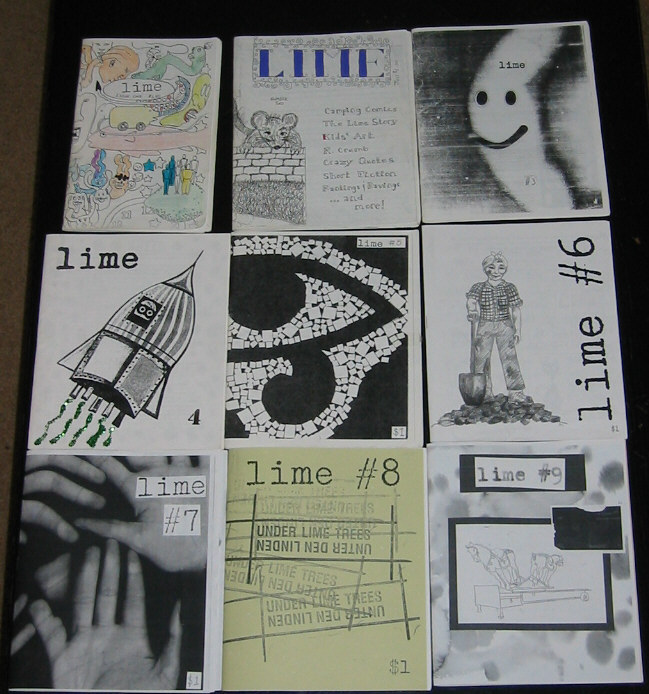 What you'll find
The cream of the crop. Examples:
Best poetic quote: "I grew up on the smell of fresh lumber." -Laura
Best odd dream writing: "Just for the blackworm -- just lean and look around."
Best art: Rosie-the-riveter style drawing of Neal's grandmother shoveling coal (see lime #6 cover)